TheStream.tv Streams For Charity This Friday 12/18
If you're not already familiar with TheStream.tv, you should be. TheStream.tv is the world's 1st and largest network of live, interactive television owned and directed by Brian Gramo. Although TheStream is known for producing fun entertainment, it's also a charitable organization from time to time that holds "streamathon" fundraisers for charity.  Gramo says, "Everyone should do their part to help those less fortunate than themselves. Events like Streamathon are a fun way to remind people to do just that by raising awareness of worthy causes."
This Friday December 18th at 7pm (EST) / 4 pm (PST), TheStream will be hosting a 24 hour cycling-themed fundraiser benefiting the Pablove Foundation to fight childhood cancer with love. The entire 24 hours will be taped in front of a live and interactive web audience. Click here to see it!
Pablove is named after Pablo Castelaz, an inspiring young boy who was diagnosed with a rare form of children's cancer and underwent treatment. Unfortunately, Pablo lost his battle 6 days after his 6th birthday on June 27th, 2009.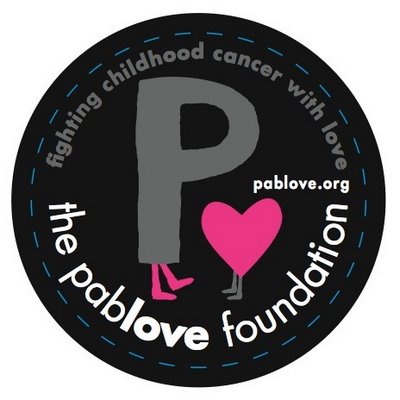 Please spread the word about this event on your blogs and social networks including Facebook and Twitter. Please ReTweet: @thestreamdottv is hosting a 24 hour cycling #streamathon benefiting @Pablove Dec 18/19th
For a hint of what you might expect from TheStream.tv, check out the clip below.

Watch live video from thestreamdottv's channel on Justin.tv

The Steamathon is organized by the owner of TheStream.tv,  Brian Gramo, and Brigitte "Gigi Yogini" Kouba, general do-gooder and host of Do-Gooders Corner on TheStream.tv. THEPOPFIX had a chance to catch up with Brigitte to talk live, streaming philanthrophy.
Q. What inspired you to organize the Streamathon?
A. Basically, Brian Gramo (Founder of TheStream.tv) asked me to produce the streamathon and I said "YES!" He had done a 24 hour broadcast at the end of a run and wanted to do it again, but he wanted to make it more meaningful. Gramo knew I was the person for the job because I host an "in-betweenie" show on TheStream.tv called The Do Gooders' Corner, empowering viewers to make a positive difference in the world. My co-host, Andrew McGregor, and I got the show in the first place because we're both bleeding hearts. I am a Nonprofiteer who uses fitness and art to increase peace and Andrew is the President of the Tiziano Project, a nonprofit that teaches journalism to community members in under-reported regions of the world to help them share their stories and improve their lives.
2. Can you tell me why you choose to benefit Pablove?
A. The Pablove Foundation is an incredible organization fighting childhood cancer with love. Not only do they have a great mission, but they have a touching story and cause as well. Pablove was named after Pablo Castelaz, an inspiring young boy who was diagnosed with a rare form of children's cancer. He had undergone treatment at the Childrens Hospital Los Angeles which treats everyone, regardless of insurance status or ability to pay. In 2008, CHLA treated over 97,000 children and doled out $58.4 million in charitable care to children whose families were not able to pay for treatment or who simply did not have insurance.
The Pablove Foundation was co-founded by Pablo's parents, Jeff Castelaz and Jo Ann Thrailkill, to directly support the pediatric cancer community globally and locally. In Los Angeles, Pablove helps endorse CHLA's play activities, music and arts programs because during treatment, Pablo found "unending joy" in the playroom where he could interact with other kids, let his imagination run wild over, and get away from the monotony of lying in his bed. It's also where Pablo hung out with Lance Armstrong.
It came as a surprise when Pablo's individual fight with cancer ended on June 27th, 2009, just 6 days after his 6th birthday. In October, Pablo's father, Jeff, the founder of Dangerbird Records and an avid cyclist, rode his bike 3,100 miles across America, joined by other cyclists including Lance Armstrong. The Ride Across America was Jeff's way to mourn the loss of his son but also promote cancer awareness on radio, television and in the written press. He visited children's hospitals and connected with cancer kids just like Pablo. He dedicated every day of the ride to a different child with cancer. Upon his return to L.A. in November, Jeff was named ABC's Person of the Week.
So when we heard this story at theStream.tv, we wanted to do anything we could to support the mission of the Pablove Foundation and create an event that would help keep Pablo's spirit and boundless energy alive. In tribute to Jeff's Ride Across America, the Stream Team will take turns riding a stationary bike for the full 24 hours.
3. How can people support it and/or donate money?
There are lots of ways to support: To make a donation, visit TheStream.tv give and everyone who donates $25 or more will receive the Pablove Benefit CD (with tracks from Radiohead, Garbage, Oasis, Silversun Pickups and tons of other great bands). Also, please spread the Pablove Foundation story and share this with your friends on the social media networks. Become a fan of Pablove on Facebook or follow them on Twitter.
Lastly, tune in during our 24 hours of broadcasting starting 4pm (pst) on Friday Dec 18th at www.theStream.tv/live to support!
Q. Why is charity and philanthropy so important to you, personally?
Philanthropy is important to me because this world is full of people in need and when you start helping others, you realize how good you've got it.